The PVC pipe industry is an integral part of the VinylPlus® programme and is working to increase the recycling of PVC pipes across the EU. Collection schemes have been introduced and recycling undertaken through the European Plastic Pipes and Fittings Association (TEPPFA) with the support of Recovinyl.
Around 50,000 tonnes of PVC pipes are recycled each year through the VinylPlus® programme. Since 2000, 820,000 tonnes of PVC pipes have been recycled. In addition, 75,000 tonnes of recycled PVC is used in new pipes each year, for instance in three-layer sewer pipes with a core made of recycled PVC.
According to the latest Recovinyl Traceability Study, PVC pipes take up 11% of all PVC recyclate in Europe – the third largest application area for recycled PVC after windows and profiles (42%) and traffic management (12%).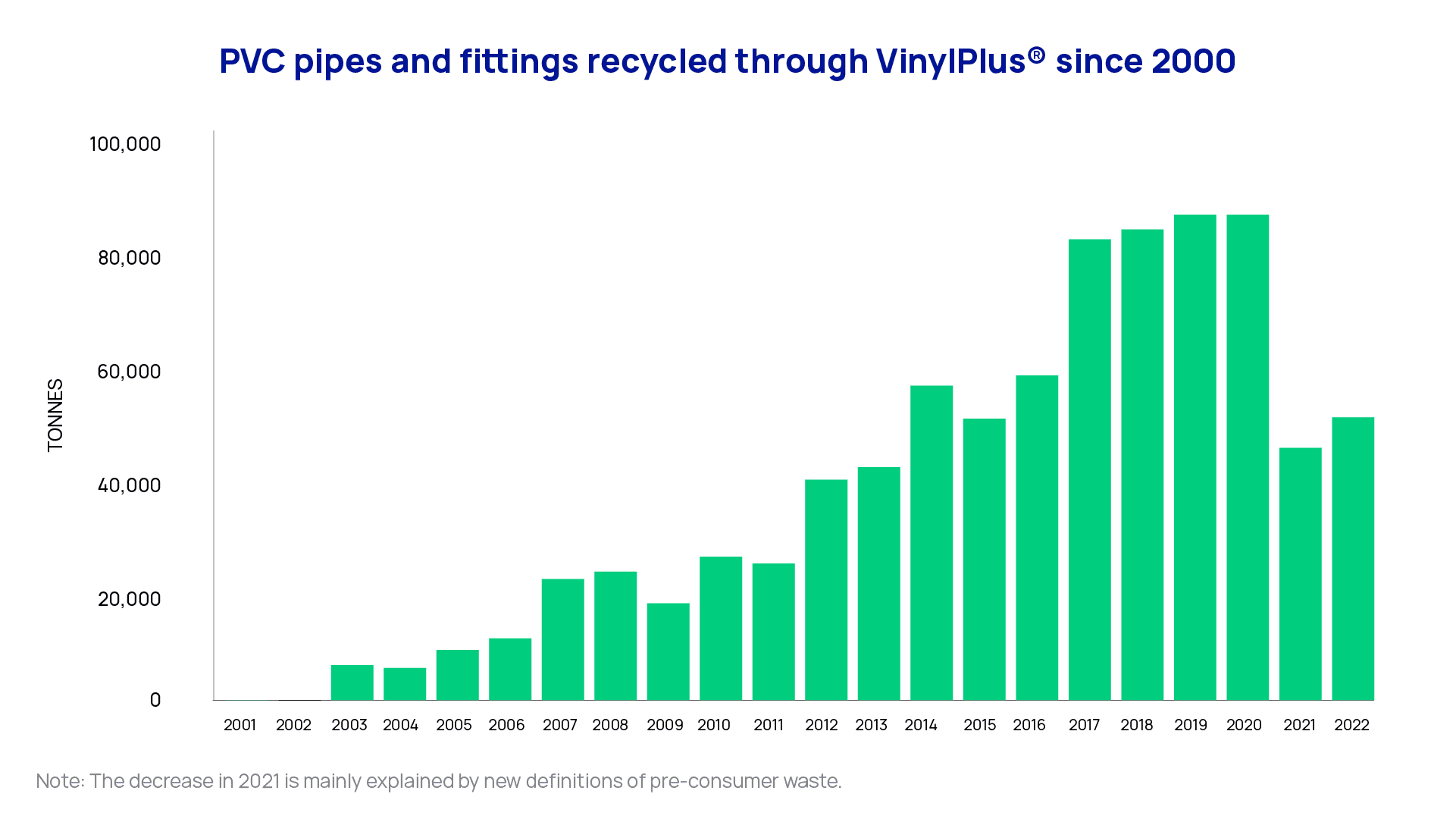 PVC pipes can be recycled up to 10 times
PVC is an easily recyclable plastic, and PVC pipes are no exception. PVC pipes and other rigid PVC products can be recycled 8 to 10 times without losing their technical properties. This is because the recycling process does not measurably decrease the chain length of PVC molecules. For documentation, see below:
Circular economy of PVC pipes in Europe
Discover how the European PVC and PVC pipe industry is contributing in the animation from TEPPFA and VinylPlus.