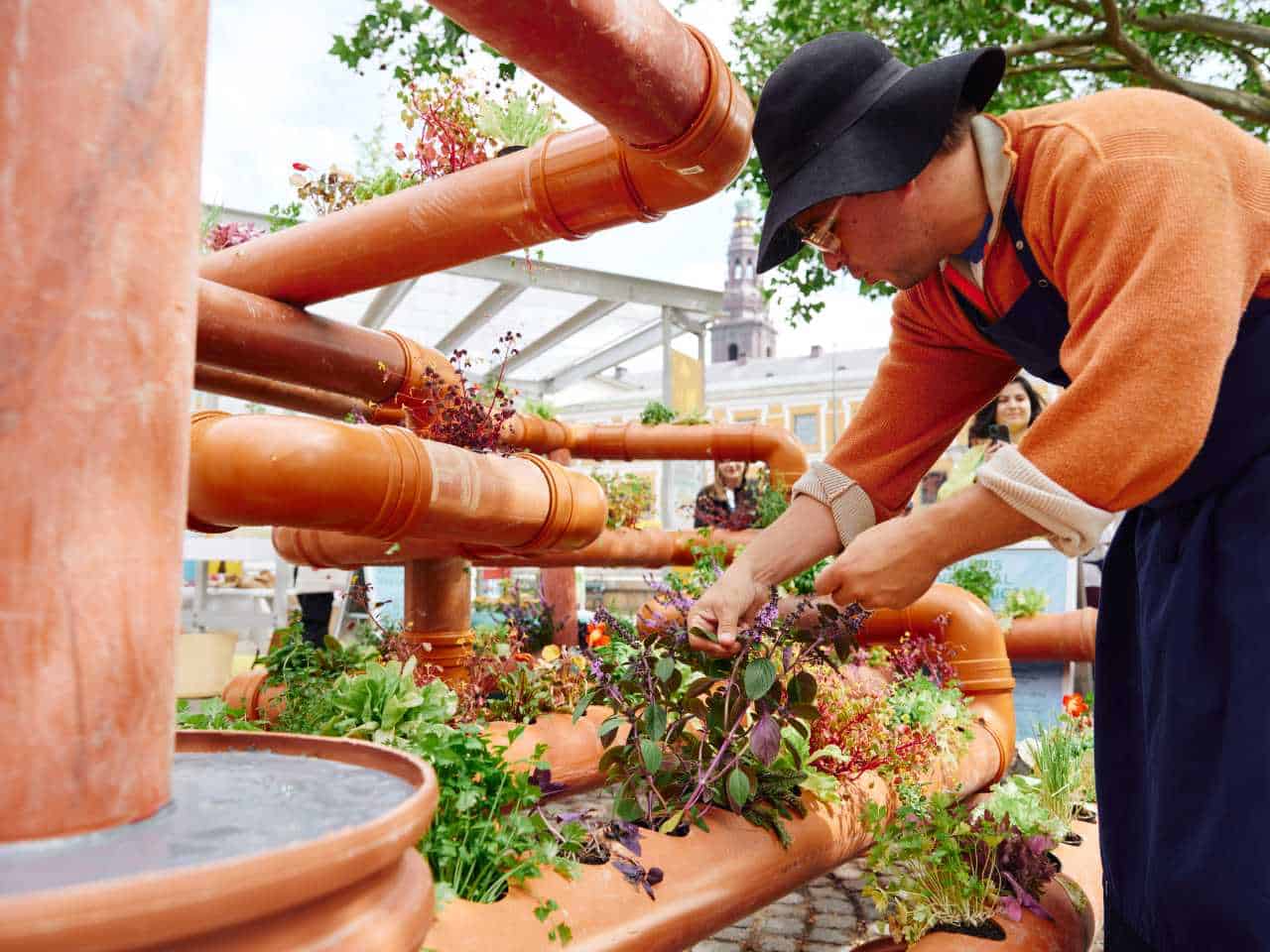 Urban farming
Urban gardens are often expensive and resource intensive when using plant containers of steel, concrete or terracotta. Reusing plastic building waste such as PVC pipes saves money and resources. By reusing discarded products, production of new plant containers are avoided, which helps to mitigate climate change.
Garden to Connect brings plants and people together
Why not reuse offcuts and other PVC pipe waste for urban gardening? This is exactly what is being done in Garden to Connect, a VinylPlus®-supported project that started at a small scale in Aarhus, Denmark in 2015. Since then, the project has expanded nationally and internationally. Currently, Garden to Connect Rwanda is running successfully in the nation's capital Kigali. Garden to Connect was selected to be part of the European Commission's New European Bauhaus Festival in Bruxelles, 2022.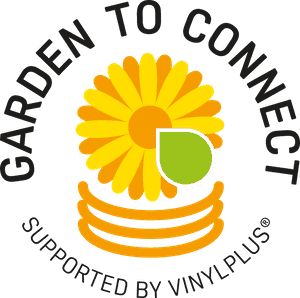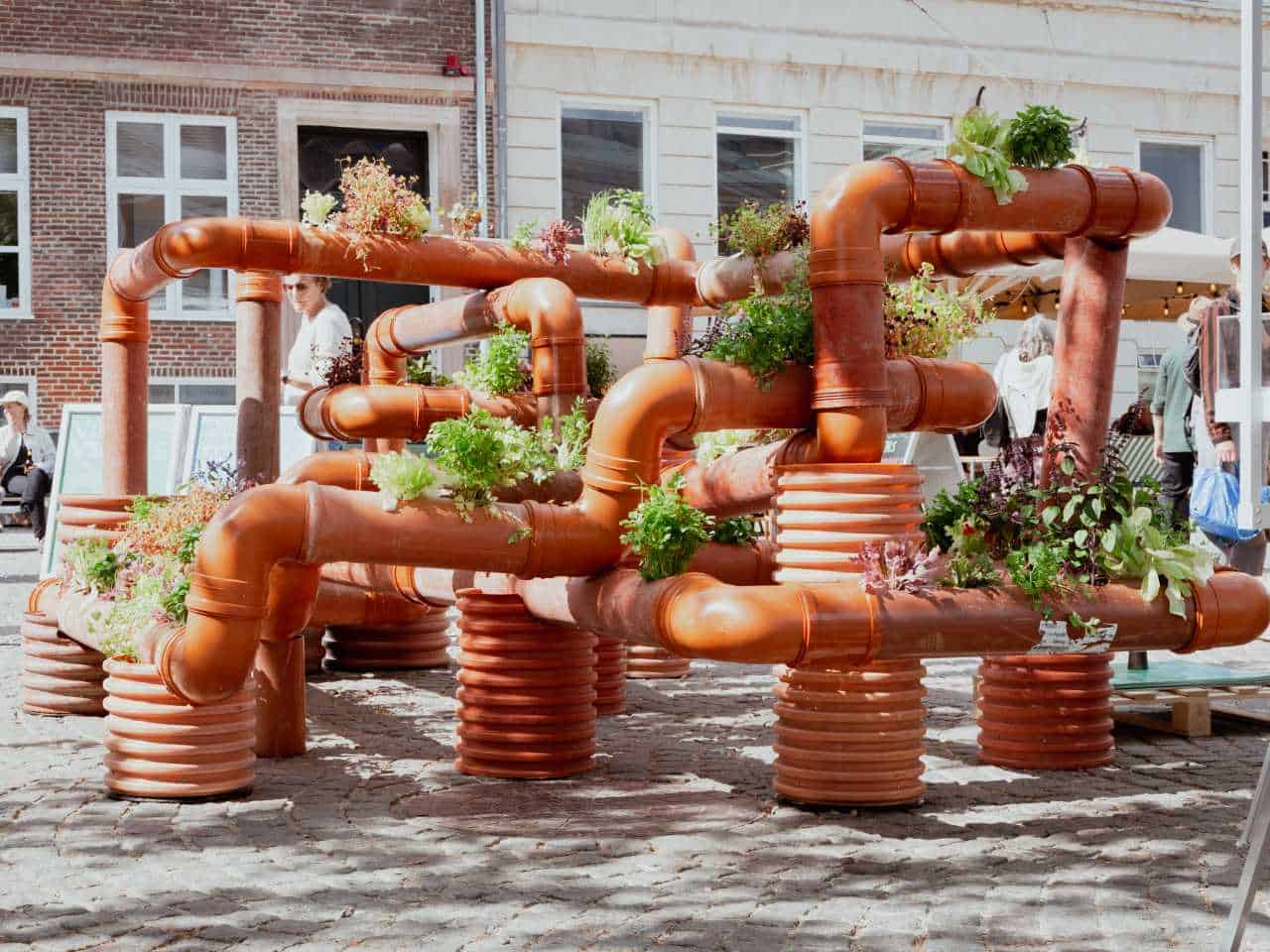 Vinyl Veggies
At the UIA World Congress of Architects 2023 in Copenhagen, Garden to Connect unveiled Vinyl Veggies, a pioneering sculpture. Drawing inspiration from the renowned Centre Pompidou in Paris, this mesmerizing artwork highlighted the transformative power of vertical farming and underscored the significance of PVC in reshaping food production.
Primarily crafted from reused PVC, Vinyl Veggies showcased the potential of vertical farming and emphasized the value of sustainable material repurposing. This avant-garde piece illustrated that PVC, known for its longevity and adaptability, can be instrumental in devising effective and compact vertical farming solutions.
Designed for easy disassembly, the sculpture is adaptable for hosting various plants in the future. Once it reaches the end of its lifespan, it can be mechanically repurposed, offering precious raw materials for the production of new PVC pipes.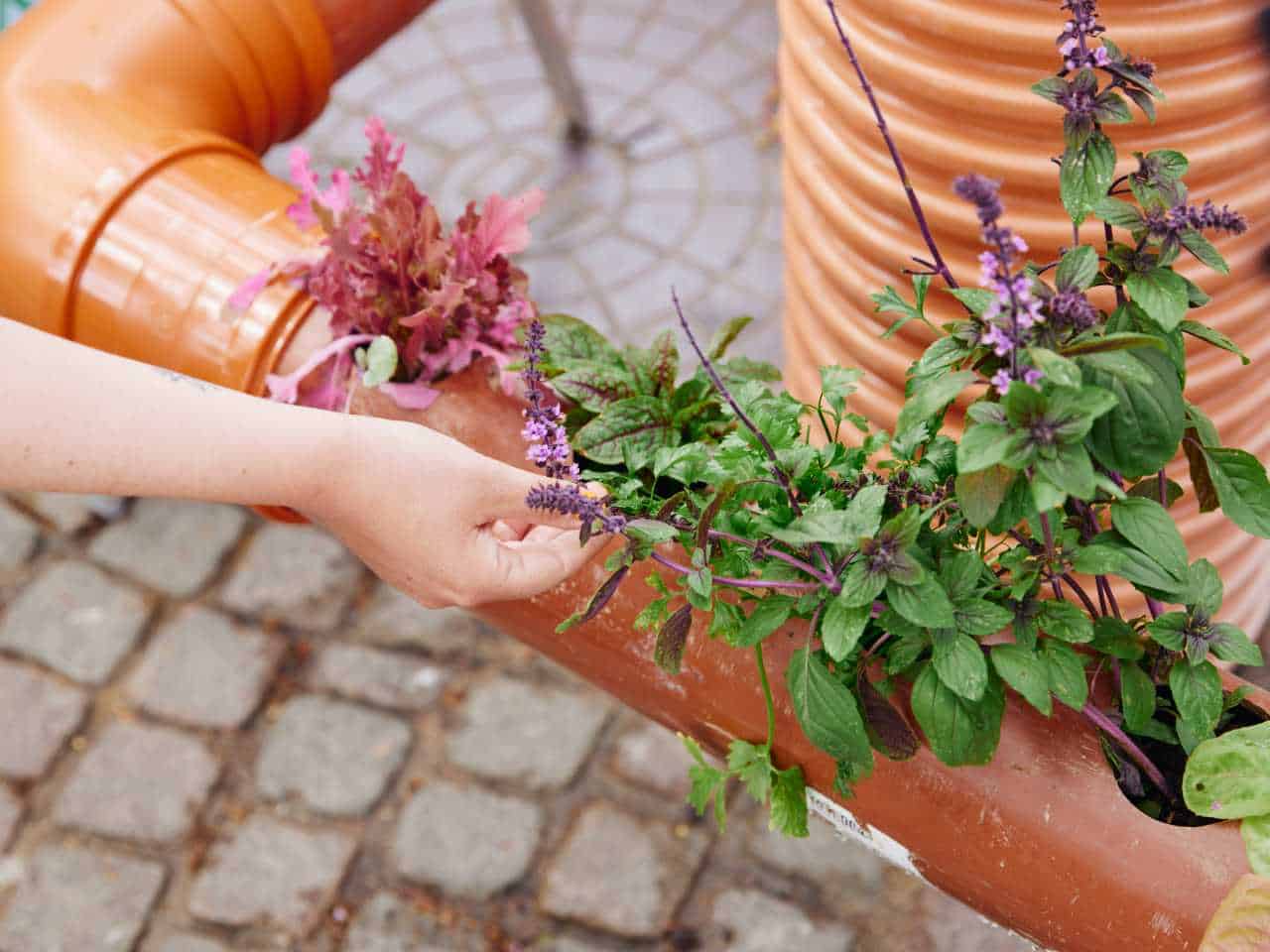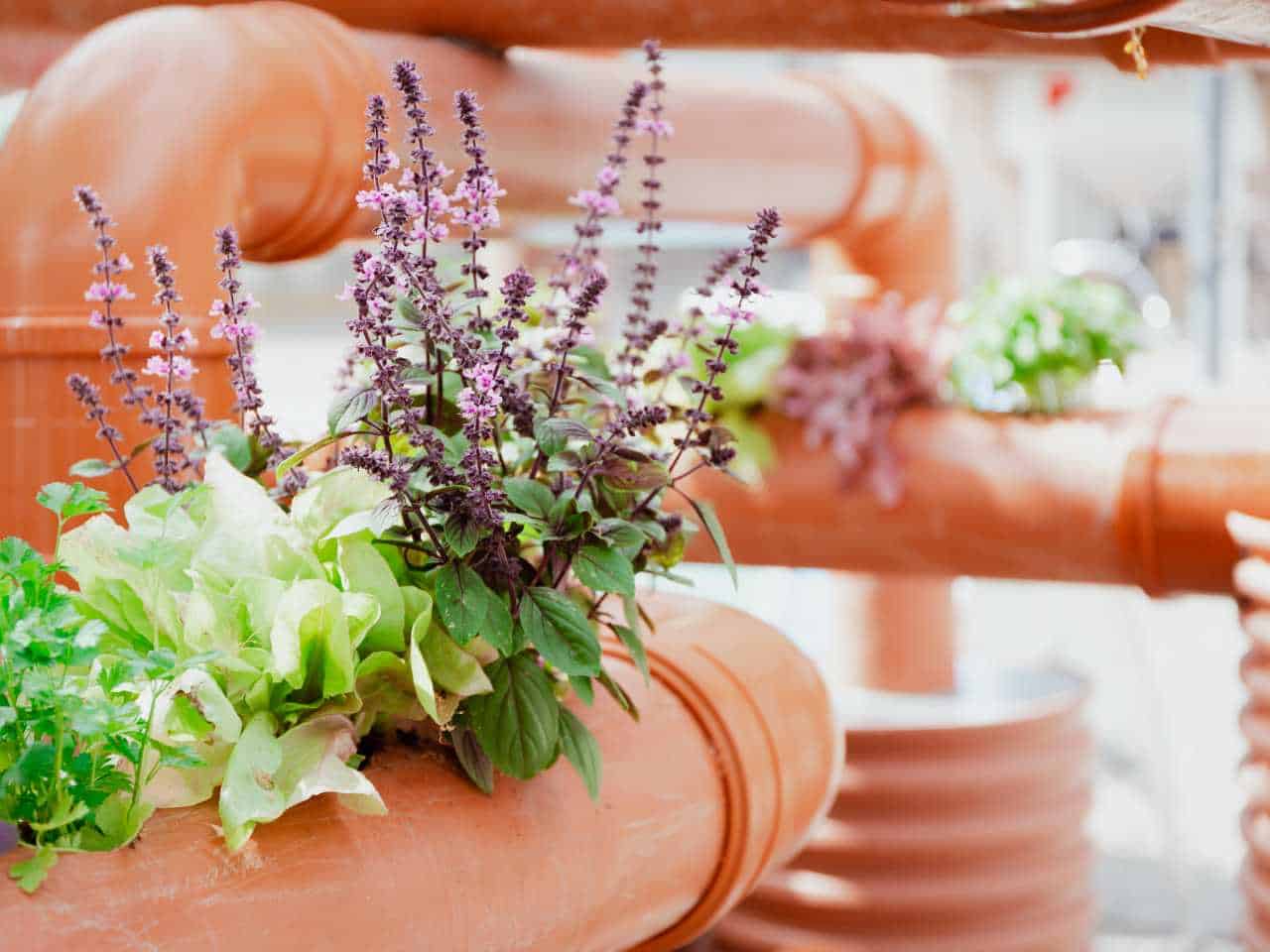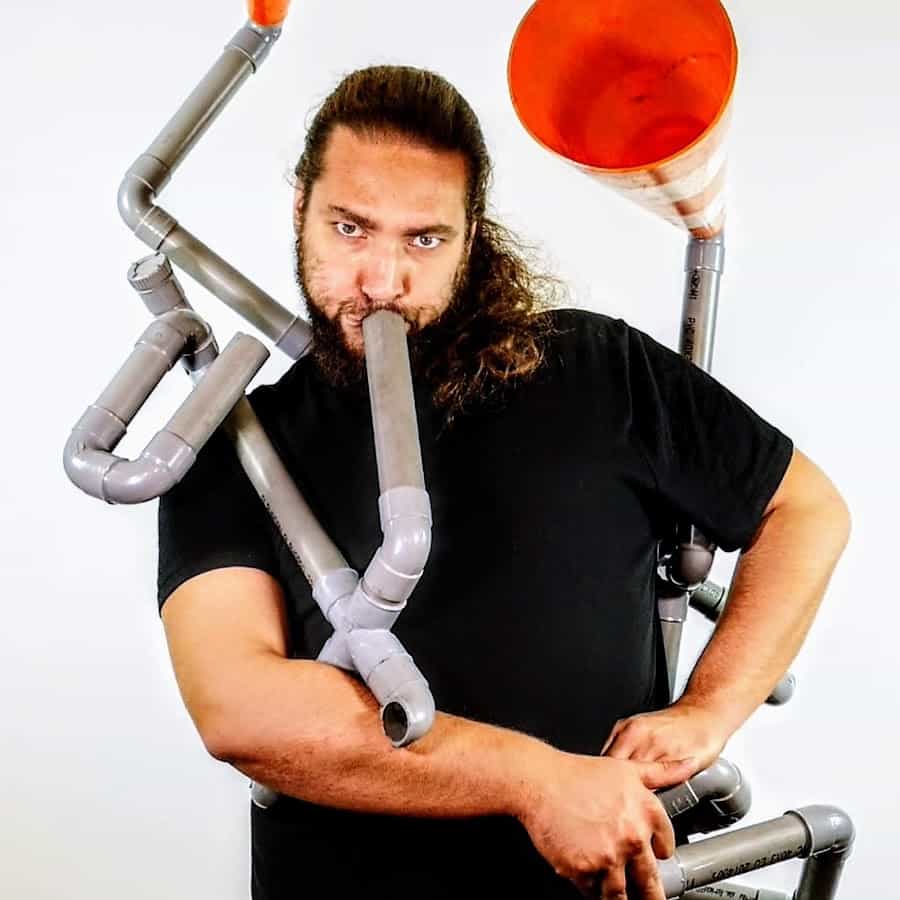 Musical instruments
PVC pipes can not only transport drinking water and soil and waste water for many years. Creative souls reuse PVC pipes for musical instruments such as violins, pan flutes, overtone flutes, whistles and xylophones. One of the most prolific PVC pipe musicians is French artist Nicolas Bras, who has built many different instruments. Take a look at his extensive YouTube channel.
Old PVC pipes are turned into violins and cellos
Traditional violins and cellos made from wood are very expensive. In Brazil, luthiers are turning PVC pipes into affordable violins and cellos for dozens of young musicians. The PVC violins and cellos cost around 1/3 of a traditional instrument and provide excellent sound. The project is called Orquestra Locomotiva and has so far enabled musical training for 2,000 aspiring musicians.
Reused PVC pipes becomes roofing
Using end-of-life PVC pipes, a project by London South Bank University has created low-cost roofing called Tectum. The roof insulates and collects rainwater. For housing, farms and factories, the roofing is made by cutting pipes into half-moons to resemble the shape of tile roofs.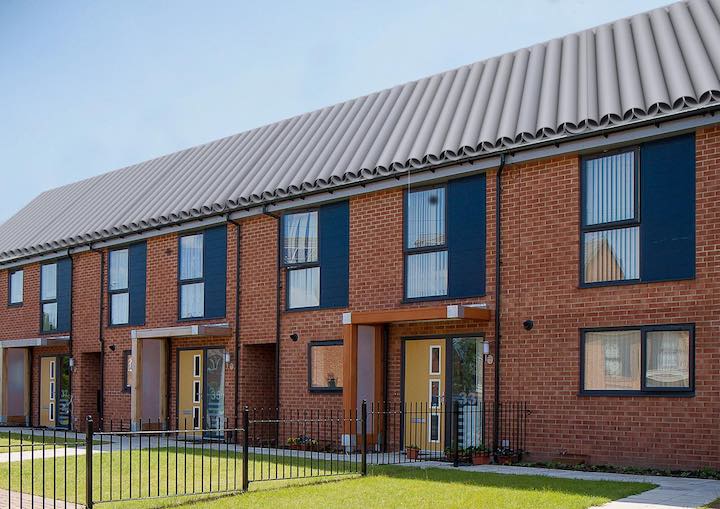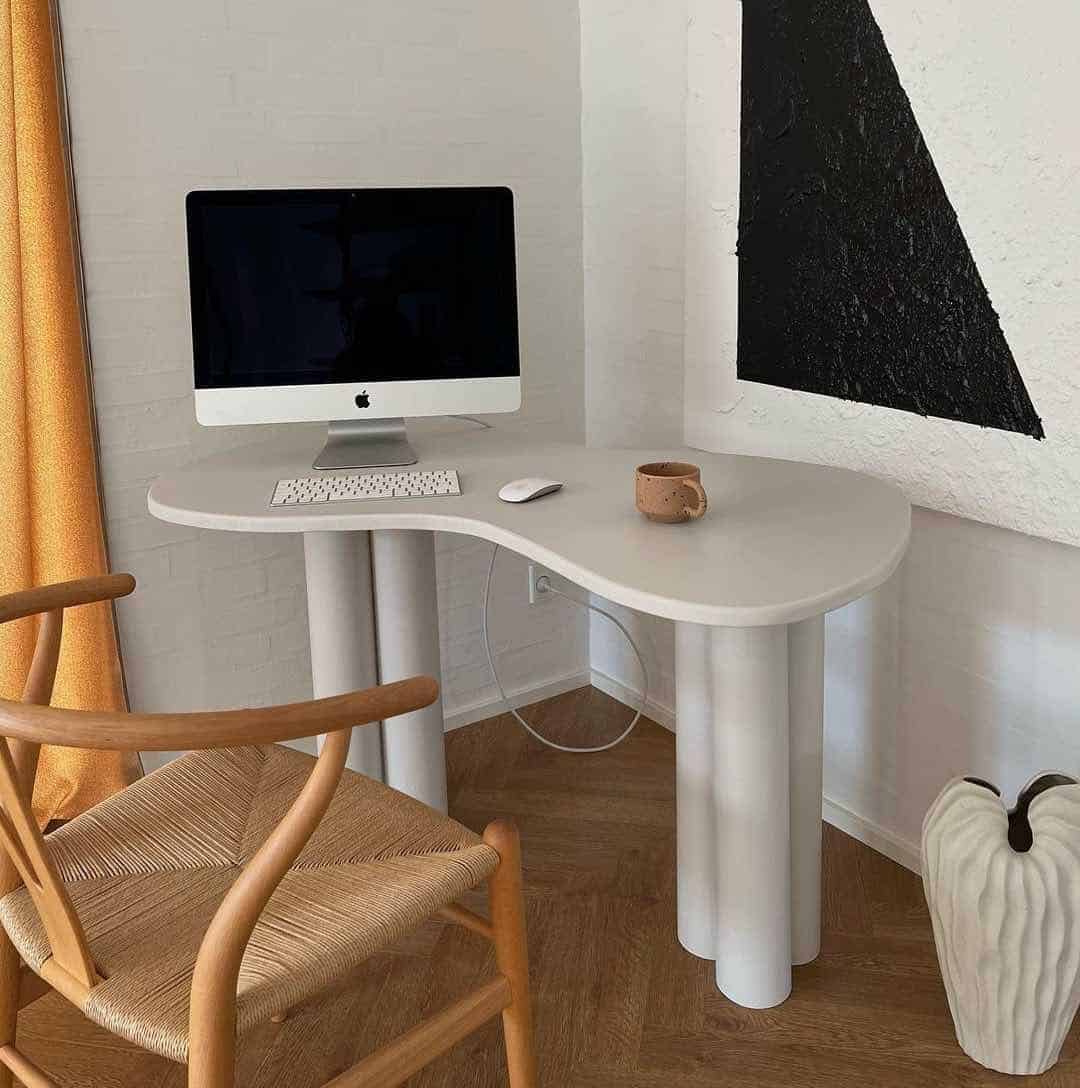 Aesthetic and affordable desk 
If you're looking for creative ideas on reuse of PVC pipes, Instagram is the place to go. An example is the aesthetic and affordable desk made from sewer pipes by Instagrammer @fiegrouleff. After a bit of white paint, the pipes fit perfectly among designer chairs and wall art.