PVC pipes are safe
Clean water is one of Earth's most precious resources. PVC water pipes preserve drinking water quality due to their high degree of inertness and resistance to corrosion. PVC pipes are therefore free from bio-film contamination that can be a breeding ground for bacteria. PVC water pipes also prevent unnecessary water waste from source to consumer. By helping provide clean water, PVC pipes contribute the Sustainable Development Goal 6: Clean Water and Sanitation.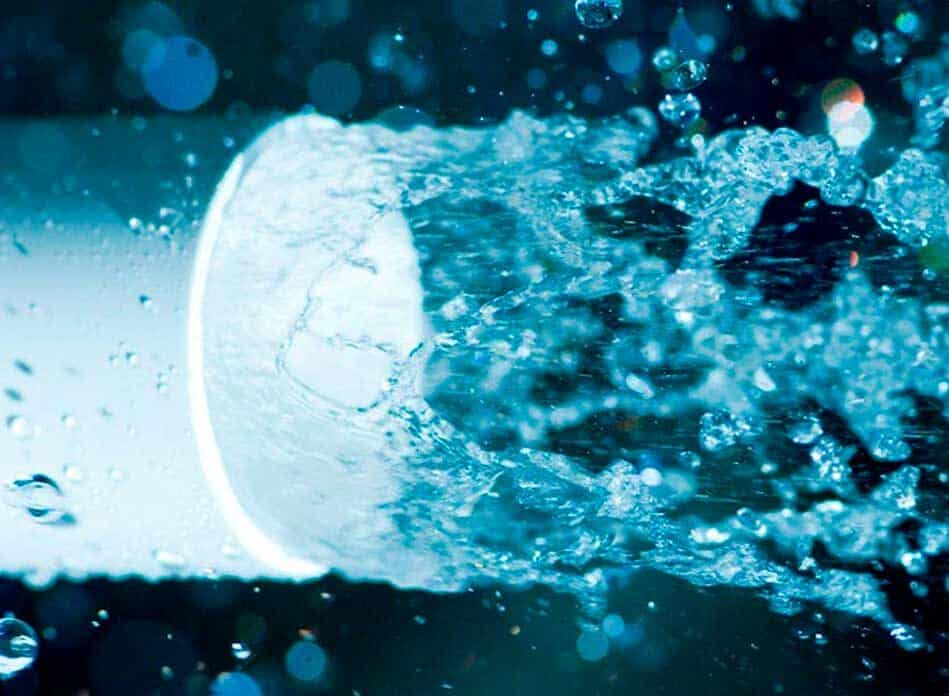 Negligible migration levels
Because it is used below its glass transition temperature (80°C), PVC can be considered as a functional barrier preventing any low molecular weight substances to migrate to drinking water. Migration tests have demonstrated migration levels far below the detection limit of the most modern analytical techniques. Read more in PVC4Pipes peer-reviewed article.
Unwanted substances replaced
Through the VinylPlus® framework, the European PVC and piping industry has made a targeted effort to substitute unwanted substances. As a result, replacement of lead-based stabilisers in virgin PVC compounds was completed in 2015.
PVC pipes are durable
The first PVC piping systems were installed over 80 years and most of these are still in use. Dig up studies show minimum of degradation and confirm that the pipes have many more years of service left. The expected lifespan of a PVC pipe is 100 years or more for underground pipes. Moreover, PVC water mains show a much lower failure rate than non-plastic materials. 
10 key reasons to choose PVC pipes
Discover them all in our flyer and video!
PVC pipes are cost-efficient
Comparative studies from several countries document PVC water and sewer pipes have the lowest Total Cost of Ownership compared to non-plastic materials. This includes the costs to purchase pipes, install, operate and maintain and dismantle the pipeline. 100+ years of service life and low Total Cost of Ownership means utilities can safely choose PVC for their piping infrastructure.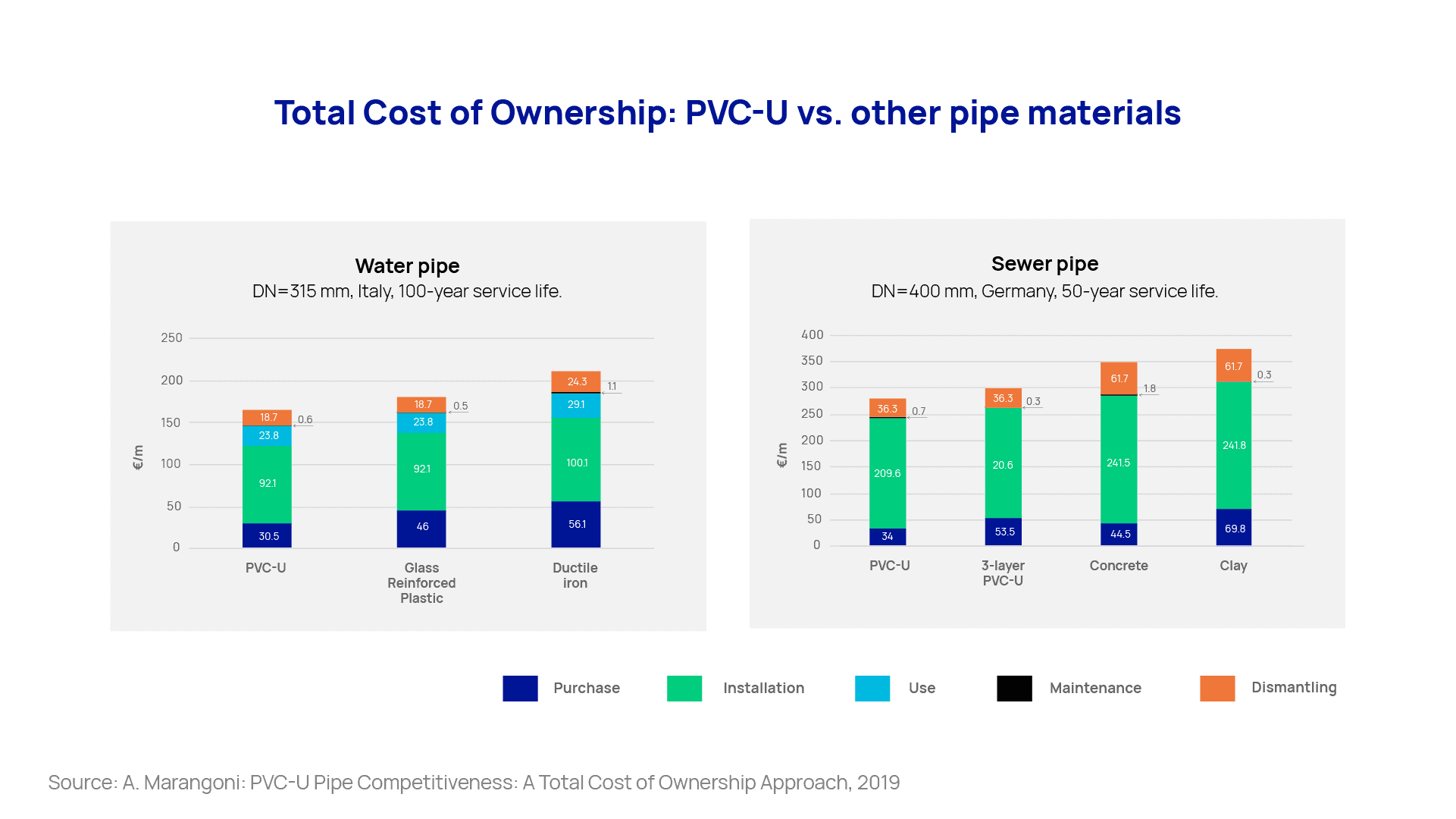 PVC pipes are sustainable
PVC pipes have clear environmental advantages over traditional materials. PVC is intrinsically a low carbon plastic, as 57% of its molecular weight is chlorine derived from common salt. Thanks to innovation and investments, bio-attributed and bio-circular PVC resin and non-fossil additives are available on the market and are already being used in pipes.
PVC pipes last long with a minimum of maintenance and they are easily recyclable 8 to 10 times. PVC pipes are one of the largest uptakes for recycled PVC in Europe. Each year, 75,000 tonnes of rigid PVC is safely used in new pipes.
Moreover, the ultra-smooth surface of PVC pipes reduces pumping costs and energy use, and their leak-free fittings eliminate water loss. This is good for both the environment and the utility bill.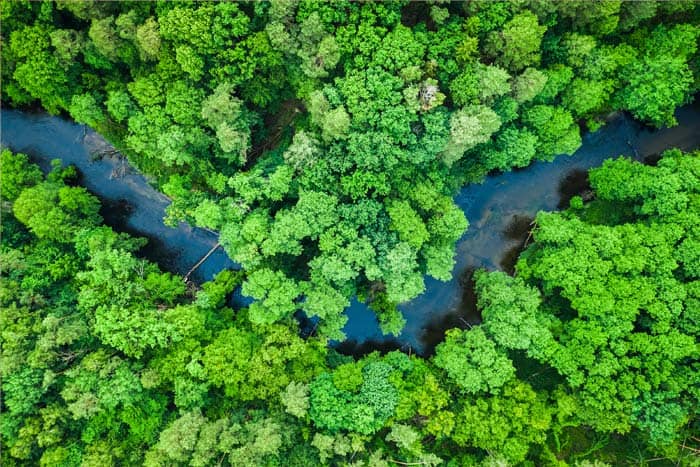 Climate footprint nearly 50% lower than alternatives
PVC pipes require less energy and fewer resources to manufacture. Due to their low weight, less energy is used when transported. As a result, significant climate savings can be obtained when choosing PVC over non-plastic materials. This has been confirmed by McKinsey & Company, which finds that PVC sewer pipes have 35% lower greenhouse gas emissions than ductile iron and 45% lower greenhouse emissions than reinforced concrete.
PVC pipes are recyclable and increasingly being recycled
PVC pipes can be recycled 8 to 10 times without losing their technical properties. Each year around 50,000 tonnes of PVC pipes and fittings are recycled in Europe through the VinylPlus® programme.  Since 2000 around 820,000 tonnes have been recycled. PVC pipes are also a major uptake for recycled PVC in Europe. 75,000 tonnes of recycled PVC are safely used in new pipes each year. Traceability and certification schemes for recyclates ensure a high degree of safety and quality for the recycled PVC.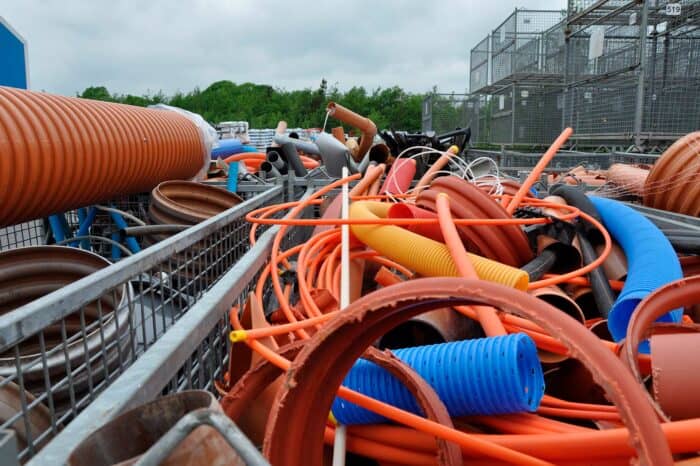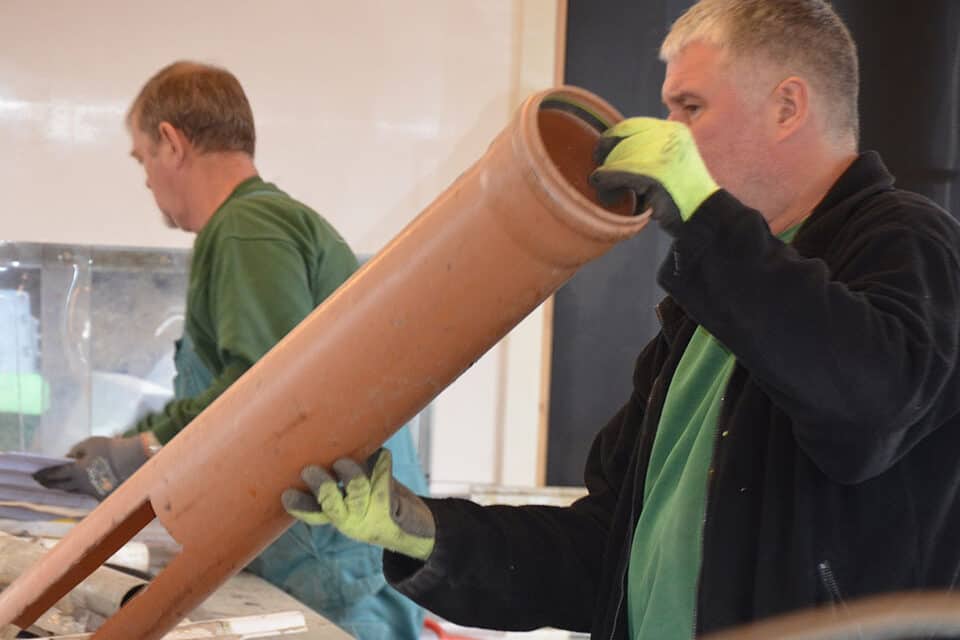 PVC recycling creates jobs and saves energy and resources
Using recycled PVC helps meet resource-efficiency targets and allows the preservation of natural resources. For each kg of PVC recycled, 2 kg of CO2 are saved. On this basis, CO2 savings from PVC recycling in Europe are 16.2 million tonnes since 2000. Recycled PVC's primary energy demand is up to 90% lower than virgin PVC production. PVC recycling also creates green jobs – the 813,266 tonnes of PVC pipes and other products recycled in Europe in 2022 through VinylPlus contributed to the creation of more than 1,600 direct jobs in recycling plants.