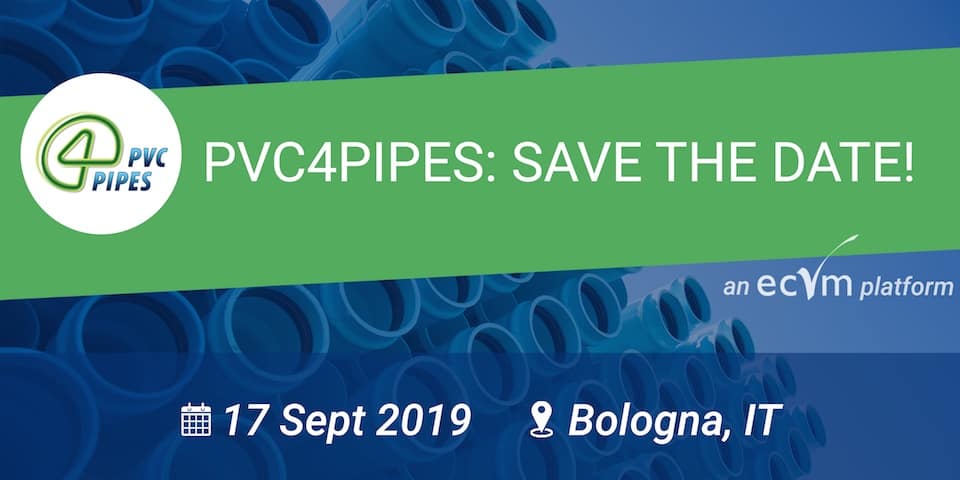 Save the date for PVC4Pipes' first event
16/01/2019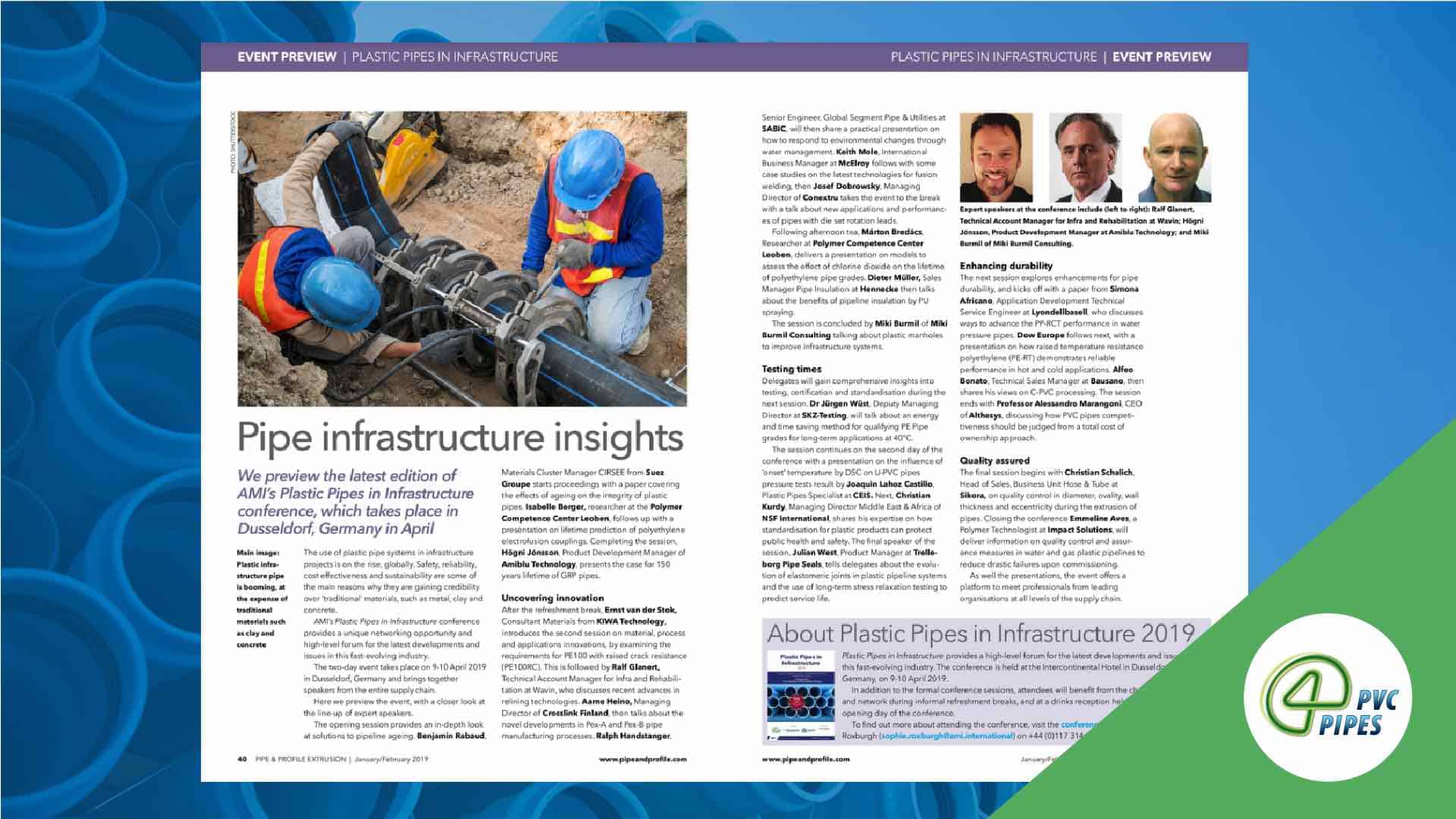 PVC in focus at Plastic Pipes in Infrastructure 2019
01/03/2019
Following the succesfull Plastic Pipes XIX in Las Vegas last year, the Plastic Pipes Conference Association (PPCA) announces its spin-off event in Australasia: Ozpipe XIX. The conference will be held in Australia on 7 and 8 November 2019 at Dockside on Cockle Bay in Sydney. At the same time, PPCA announces a new website for the Plastic Pipes XX conference that will be held in Amsterdam in 2020.
Zoran Davidovski, chair of the PPCA Organizing Committee comments: "Ozpipe XIX is shaping up to be an exciting technical event on the Australasian calendar for 2019. The world market for plastic pipes continues to grow exponentially by volume and by application. Significant technical and commercial developments are set to transform the global plastic pipe industry and these will have particular consequences for the Australasian region."
PVC4Pipes are confirmed iPad Corner Sponsors for Plastic Pipes XX.