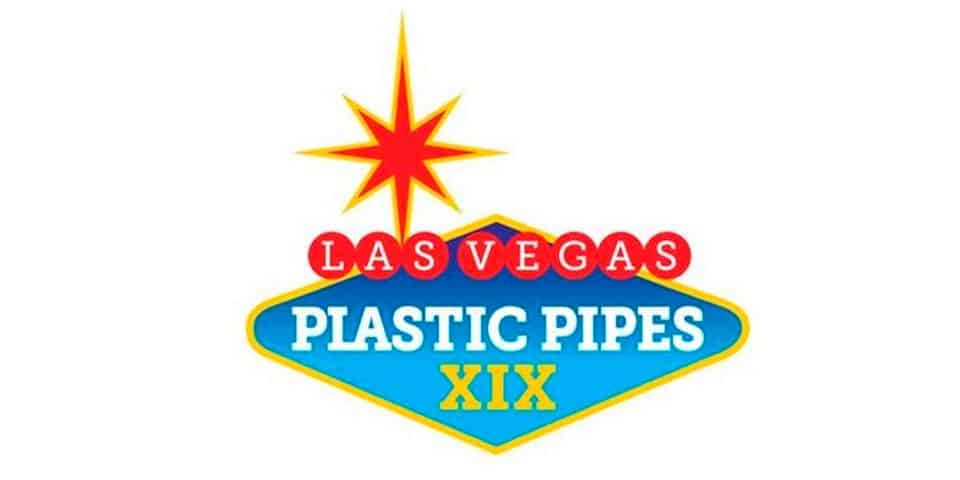 Hamilton Kent and battenfeld-cincinnati sponsor PPXIX
15/05/2018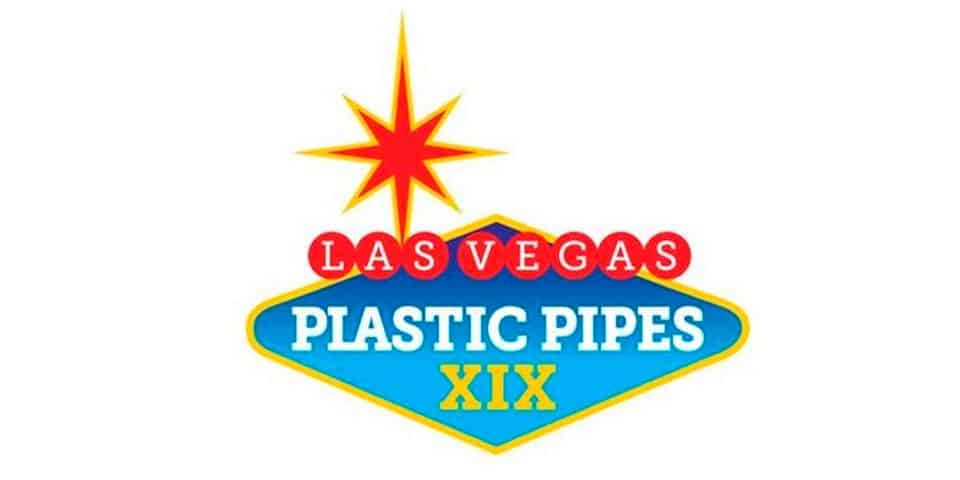 Less talk, more walk at Plastic Pipes XIX
30/05/2018
VinylPlus, the Voluntary Commitment to sustainable development of the European PVC industry, recycled 639,648 tonnes of PVC within its framework last year. The 2017 results were presented at its 6th VinylPlus Sustainability Forum 2018 in Madrid, Spain where the industry shared its latest sustainability achievements.
This year's forum held on May 16th and 17th took the theme of 'Meeting Societal Needs' and explored how the vinyl sector and its products can help to meet the wide-ranging challenges of providing essential services for a growing global population in areas such as healthcare, housing and related infrastructure.
The forum attracted more than 140 stakeholders from 30 countries representing the European Commission, European Parliament, the United Nations, consumer organisations, academia, specifiers, designers, architects, recyclers and the PVC value chain.
With plastics firmly in the spotlight, inspiring presentations and panel discussions from top-level speakers focussed on key topics, including policy frameworks and drivers that will guide businesses towards sustainable practices and alignment with the UN Sustainable Development Goals (SDGs).
Welcoming delegates, VinylPlus Chairman Josef Ertl said: "VinylPlus is special because it is the successful voluntary commitment of the entire PVC value chain, including resin manufacturers, additive producers and PVC converters, co-operating with the recyclers. All are working together towards a sustainable society with PVC. With VinylPlus, the European PVC industry has set clear and ambitious goals and we are well on our way to achieving them.
VinylPlus is regarded as a role model for the positive contribution the PVC industry can make to the Circular Economy through a united approach. VinylPlus is aiming at the sustainable management of PVC along the entire lifecycle; it is taking actions with measurable targets and deadlines to deliver concrete results."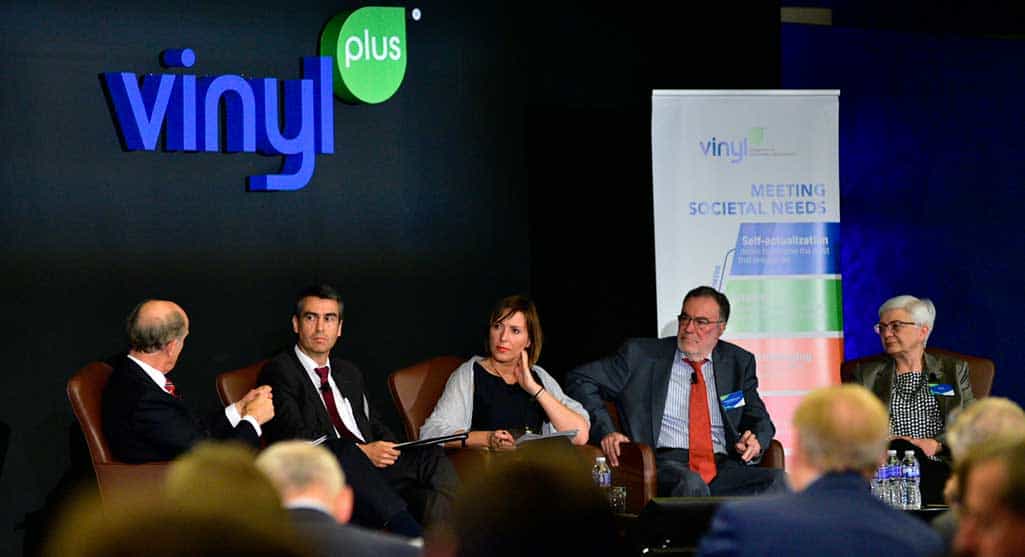 Sessions on 'Towards the future: Meeting the challenges of the era of peak global population' and 'Sustainability Policy Frameworks' sparked lively debate. Aligning industry with circular economy principles and how the industry can respond to increasing environmental pressures were among the topics raised by keynote speaker Anders Wijkman, Co-president of the global think tank Club of Rome.
Nilgün Tas, Chief and Deputy Director of United Nations Industrial Development Organization (UNIDO) Industrial Resource Efficiency Division suggested new collaborative policy partnerships and sharing sustainability best practices globally to address the Sustainable Development Goals.
Nilgün Tas said: "The whole UN system, including UNIDO, encourages all sectors of industry to see the Agenda 2030 and the Sustainable Development Goals (SDGs) as the new business operating environment, and to actively seize the opportunities offered for meeting essential human and ecosystem needs, including through increased material and energy efficiency. We stand ready to help the business in this endeavour and commend initiatives such as VinylPlus for its leadership in the areas of recycling and addressing sector challenges, in particular by working with partners along the value chain."
Presenting the 2017 results, VinylPlus General Manager Brigitte Dero highlighted key achievements within the VinylPlus framework, which included the recycling of 639,648 tonnes of PVC last year – almost 80% of the 2020 target. Recovinyl remained the main contributor, registering 633,127 tonnes of recycled PVC, with increased volumes recorded in France and Italy. Cumulatively, 4.2 million tonnes of PVC have been recycled since 2000.
Brigitte Dero commented: "With the adoption of the European Commission's 'Strategy for Plastics in the Circular Economy', recycling is gaining a more prominent place and will have a strong influence on the entire plastics value chain."
Another major achievement in 2017 was the implementation for the window profile sector of the VinylPlus® Product Label, a sustainability labelling scheme for PVC products, developed in cooperation with BRE Global (Building Research Establishment) and the Natural Step (TNS), and launched in March 2018, with support from EPPA (European PVC Window Profile and Related Building Products Association). The Product Label focusses on PVC applications for the building and construction sector. Developed as part of the VinylPlus Voluntary Commitment, it aims to help specifiers, consumers and procurement decision makers to identify PVC products and solutions that better contribute to sustainable development.
"Our Voluntary Commitment does more than contribute to the circular economy," continued Brigitte Dero. "It also tackles many other sustainable development themes, including energy and climate change, and responsible use of additives. All of these have been integrated into our VinylPlus® Product Label.
As a united industry, we have made real progress through our VinylPlus Voluntary Commitment to increase the sustainability performance of PVC. VinylPlus continues to invest in, facilitate and transform the recycling of PVC in line with Europe's circular economy strategy."
Brigitte Dero added: "I'm also very pleased to announce that, starting from this year, our VinylPlus Sustainability Forum will be a carbon-neutral event. VinylPlus has joined the Climate Neutral Now initiative (www.climateneutralnow.org) launched by the UN Climate Change Secretariat, committing to measuring, reducing and offsetting the greenhouse gas emissions associated with our yearly event."
PVC products' contribution to a sustainable future were covered by Frans Alferink, Product Manager Civils at Wavin T&I with a look at the material's role in supplying quality water piping.
Justin Zeulner, Executive Director of the Green Sports Alliance, delivered insights into how the sports industry is seeking to address its environmental impacts with examples of stadiums' good practice and responsible industries' partnerships with the sports movement.
Madrid's striking Santiago Bernabéu Stadium hosted the concluding presentation on PVC's architectural applications in sports facilities and stadia by Lars Meess-Olsohn. Following this, Josef Ertl presented trophies to the first four PVC window profile manufacturers – Epwin Window Systems, Rehau, Schüco and Veka – being awarded the VinylPlus® Product Label certification.
Reflecting on the Forum, Josef Ertl concluded: "Today plastics are facing turbulent, yet exciting times: times of changes, times of new challenges and times of opportunities. Now more than ever our industry must show the great contribution of its experience and progress to the well-being of society and in meeting societal needs worldwide.
We are proud to have created for the construction industry our VinylPlus® Product Label, which has demanding criteria, transparency and external verification, that will be one more contribution in enhancing sustainability and credibility of PVC and PVC products."
VinylPlus is the Voluntary Commitment of the European PVC industry. The programme establishes a long-term framework for the sustainable development of the PVC industry by tackling a number of critical challenges in the EU-28, Norway and Switzerland.
For more information on VinylPlus achievements in 2017, check out the Progress Report 2018 at www.vinylplus.eu.