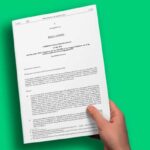 European Commission Regulation Restricting Lead in PVC Endorses Circular Economy Aims of PVC Pipe Manufacturers
30/05/2023
The mobile app features include the technical program, presentation and poster abstracts, personalized itineraries, profiles for speakers and companies, exhibition map and messaging capabilities with the other delegates.
A total of 92 papers will be delivered over the three- day conference. Currently, ~290 delegates from 27 countries registered for Plastic Pipes XXI (PPXXI) and 150 companies/organizations registered to be represented at PPXXI.
Event organizers remark that a few sponsorships and exhibition opportunities are still available. Interested parties can view and reserve online via the links on the home page: https://ppxxi.com.
The host hotel is The Swan, one of the two Marriott properties centrally located within the Walt Disney World Resort. Organizers shared, room reservations are now available at the overflow hotel, The Dolphin, which is within 3-walking minutes of host hotel.