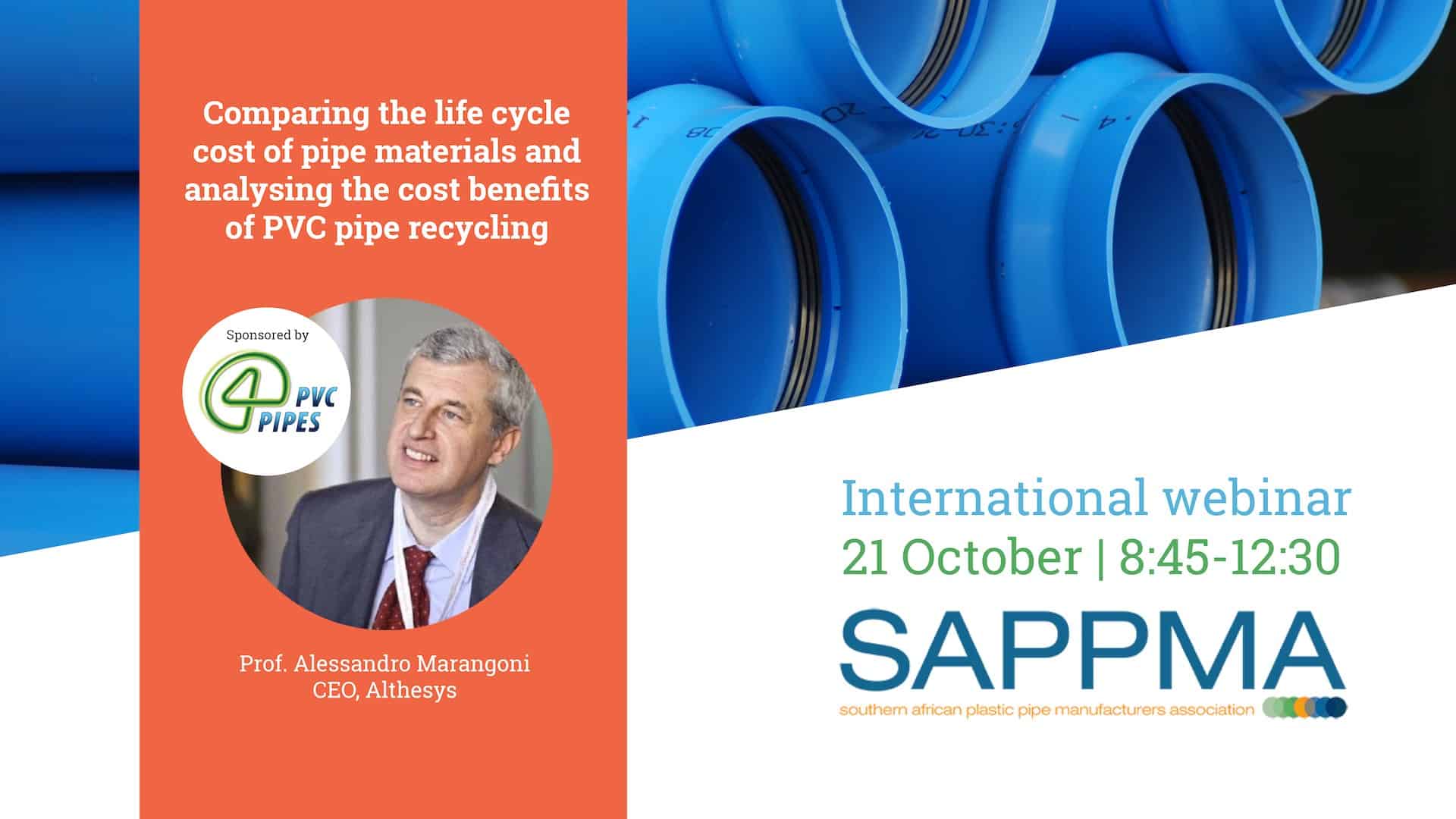 The Southern African Plastic Pipe Manufacturers' Association (SAPPMA) is inviting you to attend its CPD accredited international webinar on 21 October from 8:45 to 12:30 GMT+2.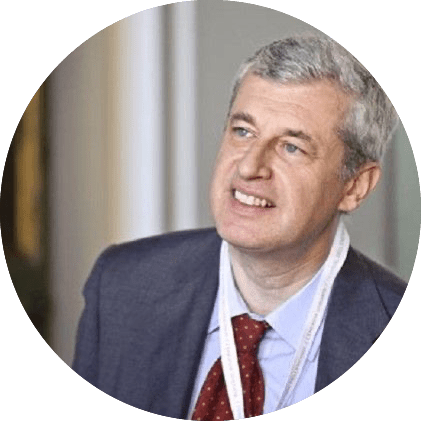 Prof. Alessandro Marangoni
CEO, Althesys Strategic Consultants
Mr. Marangoni will present the study "Comparing water and sewer pipe materials using Life Cycle Cost Analysis and Cost Benefit Analysis of PVC pipes recycling." The study is sponsored by PVC4Pipes.
Abstract
Up to date cost calculations across the whole lifecycle of the water and sewer pipe networks are critical to help the owners to make informed selection decisions on the pipe material. In the first part of this study, a total cost of ownership analysis comparing PVC to other non plastic materials has been run for Germany and Italy, considering the costs to purchase pipes, install, operate, maintain and dismantle the pipeline. Significant benefits have been evidenced for PVC in both the water and the sewer lines.
The recycling of pipes after dismantling can be a significant lever to reduce the lifecycle costs. Being able to be recycled several times, the PVC pipes bring numerous benefits when they are recycled. In the second part of the study, the benefits of PVC pipe recycling have been estimated in monetary terms, using the Cost Benefit Analysis methodology, applied on PVC pipes used in water and sewer networks in Germany and Italy. On one hand, the analysis considers the costs of recovering, separating and treating PVC pipes at their end of life. On the other hand, the study accounts for the pipe waste disposal savings, the value of the recovered pipe material, the carbon emission savings, the positive economic and employment fall-outs from the recycling business.
Registration fee R500,00 (excl VAT)