Key themes explored by international experts highlighted how PVC pipe networks help to address sustainability challenges, the readiness of PVC pipes for the hydrogen economy and European standardisation developments impacting PVC pipes. The conference attracted around 120 participants from 23 countries, including representatives from the whole supply chain, utilities, pipe manufacturers, compounders, equipment manufacturers, raw material suppliers and certification bodies.
"The safety in use, proven durability, cost efficiency and sustainability performance of PVC pipes for the water, gas and sewer sectors have made them a sustainable choice for delivering essential services reliably for more than eight decades," said Vincent Stone, PVC4Pipes Project Leader.
Looking to the future, Luca Serena of Xylem explained the opportunities and technicalities of managing and maintaining pipelines performance with digitalisation. "The needs for 21st century water industry challenges could not have been imagined 10 years ago. Digital solutions provide an opportunity to support a better strategy for the future, elevating digital tools from supporting role into the driving seat. By creating a virtual copy of the real-world system we can secure a more efficient and safe water use".
On the readiness of PVC pipes for the Hydrogen Economy, René Hermkens of Kiwa Technology shared research into the leak tightness of PVC joints, concluding: "Our previous 2018 study 'Future-proof gas distribution networks' showed that PVC pipes were well suited for hydrogen distribution. This study sponsored by PVC4Pipes has shown that both PVC-U and impact resistant PVC systems in operation for decades in the Netherlands show a good behaviour of angular deflection and a good behaviour on permeation of hydrogen through the pipe wall and the rubber sealed socket couplers."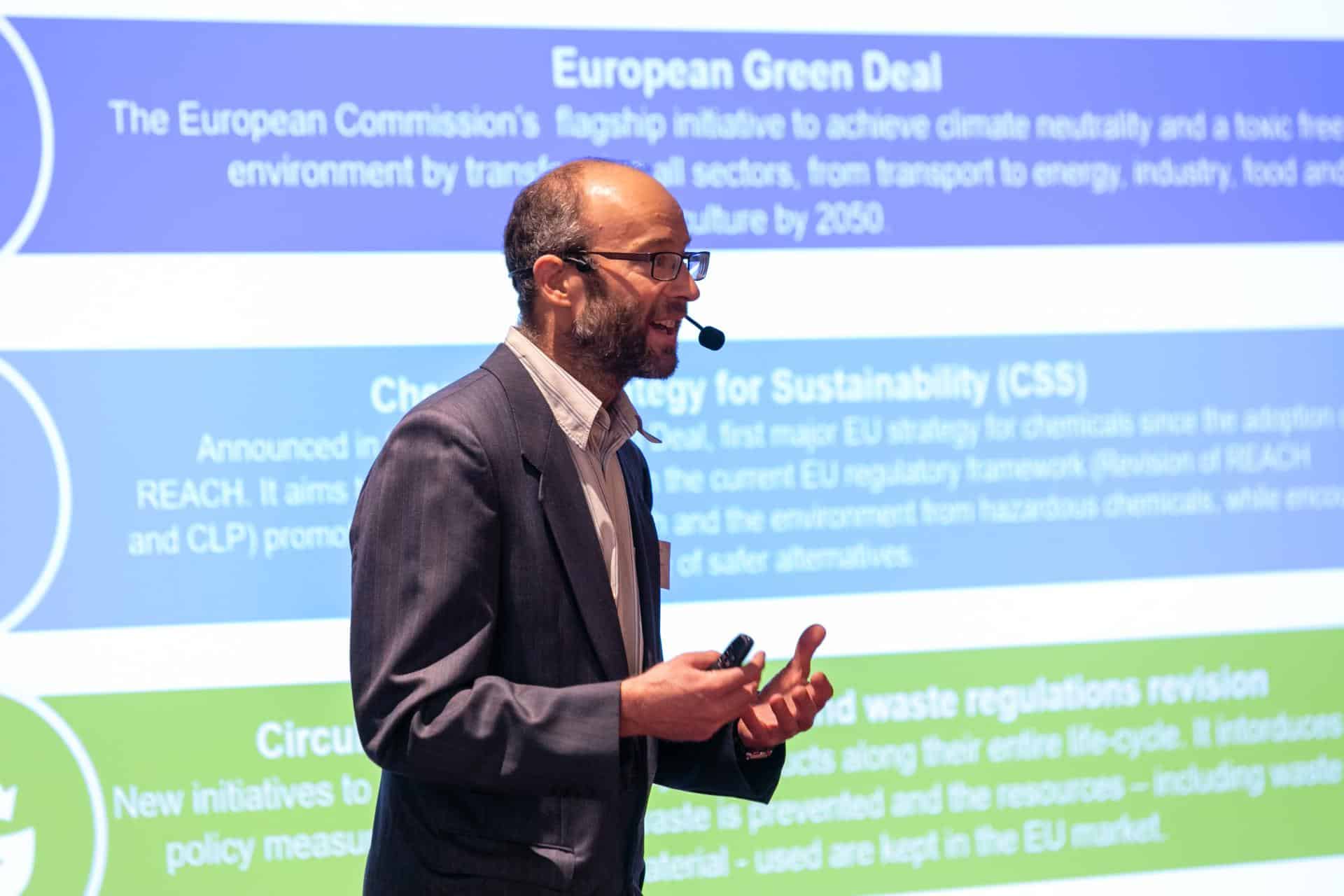 In his 2022 update of the Cost-Benefit Analysis (CBA) of recycling PVC pipes, Alessandro Marangoni of Althesys said the CBA results confirmed a net benefits balance for recycling versus landfill or incineration in all cases considered, adding: "PVC pipes are a key element in infrastructures development and competition with other materials is pushing the price/performance ratio. In this context, the PVC pipes competitiveness brings benefits both to the plastics industry and to the utility sector, end user of pipes in its network."
A session on standardisation developments included an update from Roland Dewitt of ACCIPIS on European CEN and ISO standardisation developments impacting PVC pipes. These included setting references that would increase the uptake of recyclates in pipe products standards. Joaquin Lahoz Castillo of CEIS offered technical recommendations on the DSC onset temperature influence on pressure test results for PVC-U pipes manufactured with Ca/Zn recipes. These recommendations will allow to reduce the onset temperature requirement in ISO 1452-2.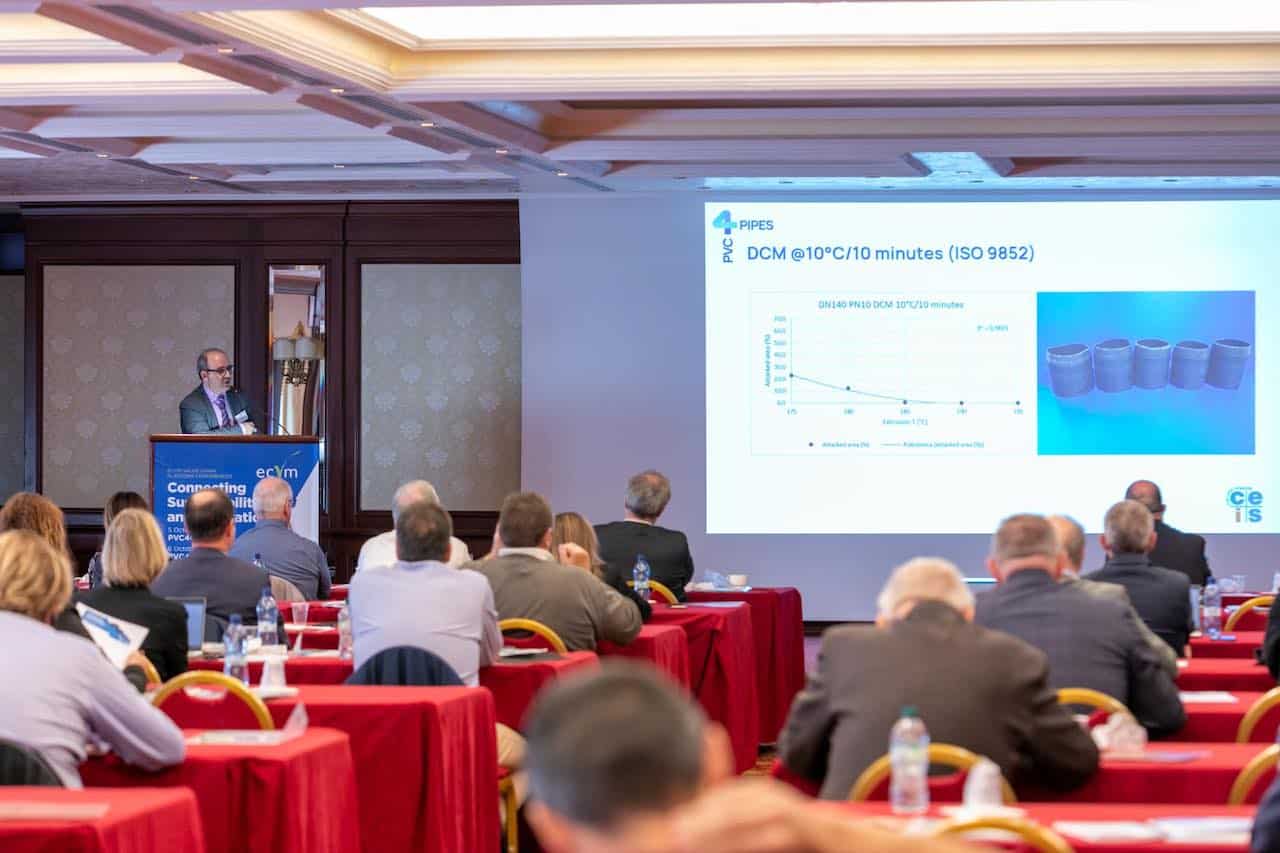 In a final session showcasing sustainable PVC pipes innovations, Agustin Garzón from Molecor gave an overview on innovation in PVC-O fittings, their advantages and durability in infrastructure water pressure pipe applications. Marco Secchiari from Sica shared latest innovation efforts aimed at bringing energy and material savings in the cutting and belling process to the PVC pipe manufacturers.