Register now for Plastic Pipes XX
After the successful Plastic Pipes XIX in Las Vegas, Amsterdam is set to host the next main event for the plastic piping industry: PPXX. The conference will be held 21-23 September 2020 at the Okura Hotel. PVC4Pipes is once again iPad Corner Sponsor. Click here for more information about the event and registration.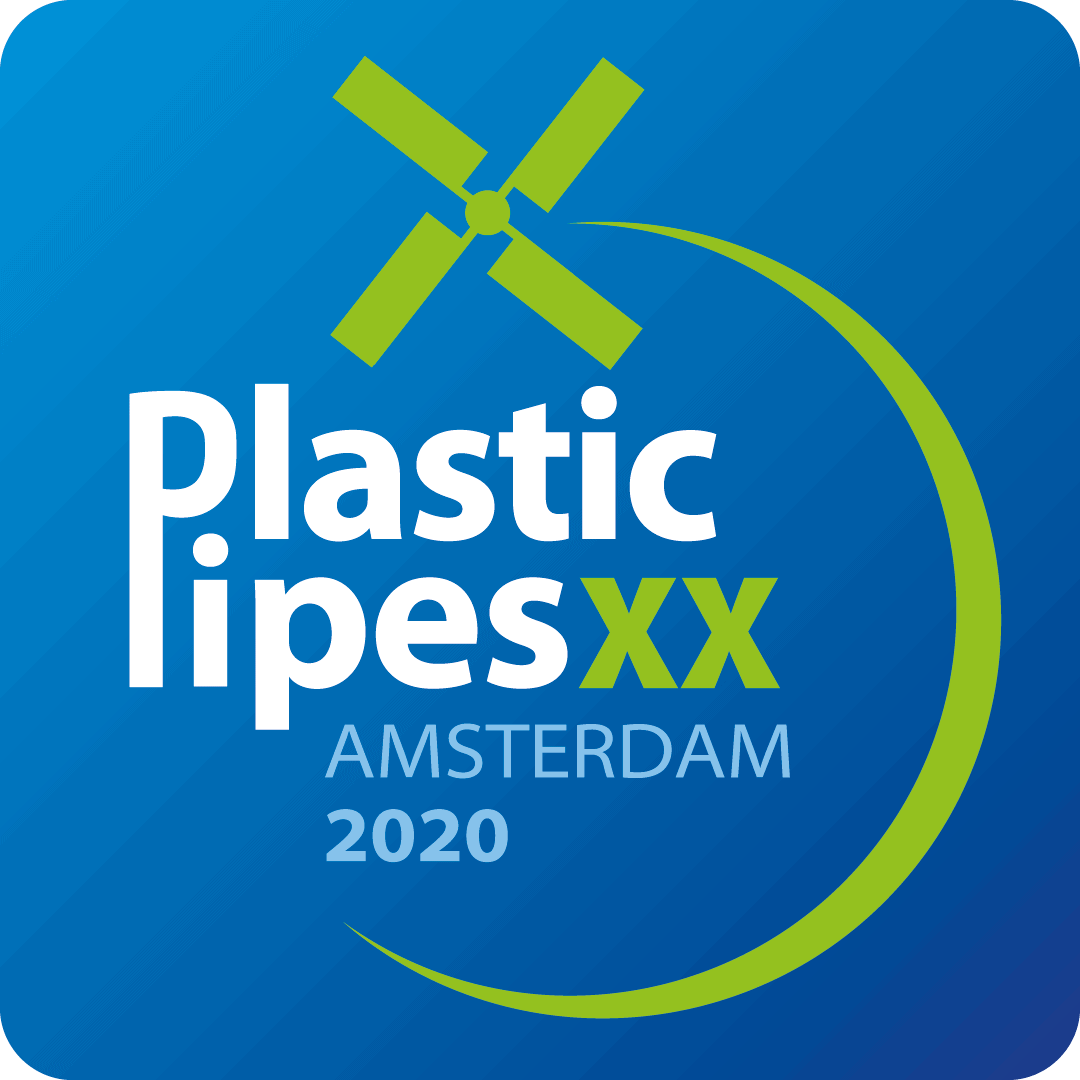 PVC pipes highlights
Below is an tentative overview of PPXX presentations and sessions that are highly relevant for the PVC piping industry. Preliminary programme is available here.
Title and speaker
Session
Date
Time

PVC-O DN800: EFFICIENT TRANSFORMATION FROM SOIL TO IRRIGATED LAND

Ignacio Muñoz de Juan
Molecor Tecnología (Spain)

1B
21 Sept
10.55

TESTING AND EVALUATION OF NANOADDITIVES IN U-PVC PIPES

Enrico Boccaleri
Università del piemonte Orientale (Italy)

3B
21 Sept
15.35

A COST BENEFIT ANALYSIS OF PVC PIPES RECYCLING

Alessandro Marangoni
Althesys Strategic Consultants (Italy)

 4B
 22 Sept
9.20

SUSTAINABLE STABILISER SYSTEMS FOR PVC – 30 YEARS OF CA BASED SOLUTIONS

Stefan Fokken
Baerlocher (Germany)

4B
22 Sept
9.40

USE OF LIFE CYCLE ASSESSMENT AND MATERIAL FLOW ANALYSIS FOR SUSTAINABLE MANAGEMENT OF PVC PIPES IN THAILAND

Pomthong Malakul
Chulalongkorn University (Thailand)

4B
22 Sept
10.00

SLOW CRACK GROWTH RESISTANCE OF REPROCESSED PVC

Andreas Frank
Polymer Competence Center Leoben (Austria)

5A
22 Sept
11.30

PVC4PIPES TRAINING PACKAGE: 2020 UPDATE IS OUT!

Sylvie Famelart
PVC4Pipes (Belgium)

6A
22 Sept
13.20

UNLOCKING MODEL PREDICTIONS OF SLOW CRACK GROWTH IN PVCU PIPES FOR THE DUTCH WATER UTILITIES

Kurel van Laarhoven
KwR water Research Institute (The Netherlands)

7A
22 Sept
 15.10

MODELLING THE MIGRATION FROM PVC-U PIPES INTO DRINKING WATER

Christoph Losher
FABES Forschungs-GmbH (Germany)

8A
23 Sept
9.20

WATER APPLICATIONS (SESSION MODERATOR)

Vincent Stone
PVC4Pipes (Belgium)

9A
23 Sept
9.20 – 10.40

FRACTURE MECHANICS TECHNIQUES IN LARGE DIAMETER PVC PIPE

Antonio Rodolfo Jr.
Braskem S/A / USp (Brazil)

9A
23 Sept
 11.10

DSC ONSET TEMPERATURE INFLUENCE ON U-PVC PIPES PRESSURE TESTS RESULTS

Joaquin Lahoz Castillo
CEIS Centro de Ensayos Innovación y Servicios, S.L. (Spain)

9A
23 Sept
11.30

ANALYSIS OF PVC AND CPVC BLENDS

Saleem Shakir
Kaneka North America LLC (United States of America)

9B
23 Sept
11.50

FINDING THE RELATIONSHIP BETWEEN NON DESTRUCTIVE TEST METHODS AND THE TENSILE IMPACT TEST ON PVC PIPES

Sjoerd Jansma
Kiwa Technology (The Netherlands)

11A
23 Sept
 16.30
Plastic Pipes XIX:
a great success
PPXIX was held in Las Vegas, USA. Approximately 210 companies attended PPXIX, representing many countries. Key subjects presented and debated were market issues, plastics pipeline solutions, application areas for plastic pipes, processing, test methods and performance, and sustainability. Check out the highlights in the image gallery below. More photos are available at ppxix.com.